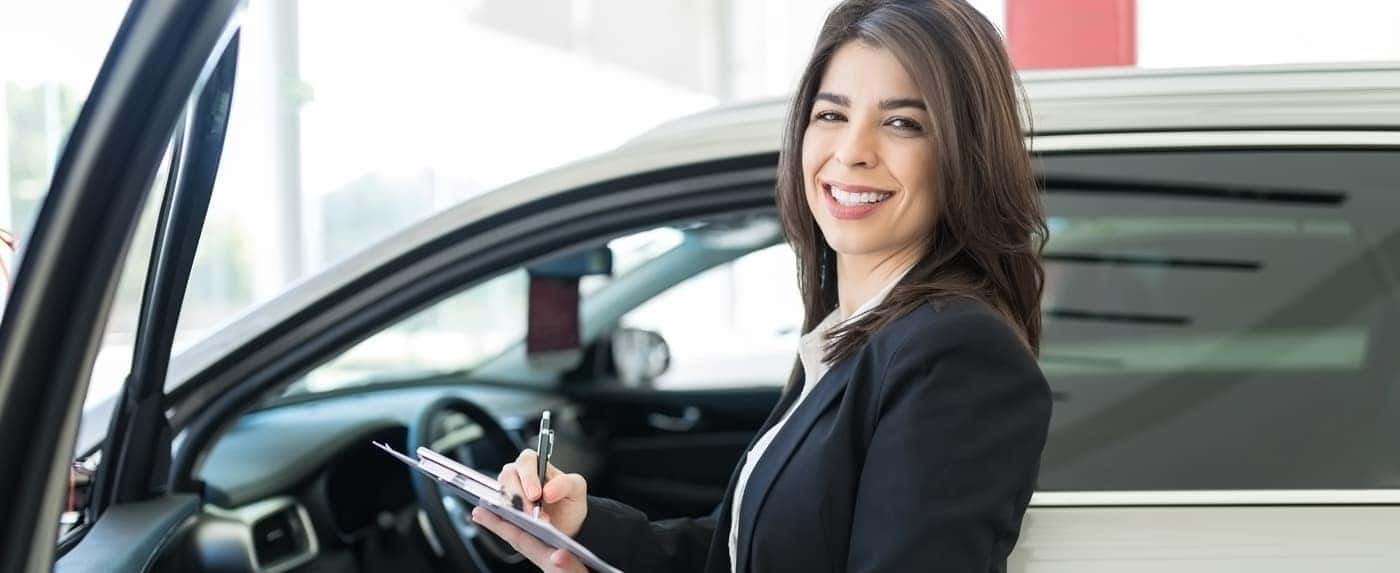 When you're looking for a new Toyota vehicle to enhance your Lexington commutes, you are probably wondering about which financial path is best for you in terms of getting a lease vs. buying. There are benefits to both buying and leasing, however, it's important to consider your needs, financial situation, and what you want in your next vehicle. Toyota South is taking a look at the benefits of getting a lease vs. buying, so you know which is right for you when you visit our Richmond dealership and ask, "should I buy or lease?"
---
Benefits of Buying
No Mileage Restrictions: If you do a lot of driving around the Frankfort and Berea areas, buying is the better option. Without the mileage limits, drivers get on a leased vehicle, you can do as much driving as you want.
Total Ownership: Buying a vehicle means it's yours and you can do whatever you see fit with your vehicle.
Customization: Buying lets you make any cosmetic and mechanical changes you want so you can create your dream car without any restrictions.
Ability to Sell: Since you're not locked into a lease agreement, you can sell your vehicle at any time.
Financing Options: While leasing is not difficult, the car financing process is more straightforward, and flexible to those without perfect credit scores or those who may require Toyota bad credit financing. Our KY finance team is ready to help you find the best option when you decide to finance.
Less Cost Over Time: Though buying a new car is more expensive at first, it is less of a headache in terms of cost over time while you work at paying off your loan. With total ownership, the vehicle becomes less expensive to own the longer you have it.
Benefits of Leasing
Lower Payments: Whether it's monthly payments or down payments, leasing a vehicle costs less than buying.
Less Sales Tax: In most states, leasing a vehicle lowers sales tax. In some areas, you just pay tax on the amount you put forth in the down payment and for the monthly payments.
Trade-Ins: When your lease agreement is over, the process of getting your next leased vehicle is easy and hassle-free. Drive to our Richmond dealership, pay any remaining fees, and drive off in your next vehicle of choice.
Great Coverage: Warranty coverage and maintenance is simple, as any issue that pops up under your warranty, as long as you don't go over the mileage limit, is covered.
Options: Leasing lets you remain in the newest models with the latest technology features each time you lease a new vehicle. You'll have lots of options and can find the perfect model and features best suited for you.
High Approval Rate: While you may be denied for a car loan, it's easier to get approved for a lease, as even those with poor or no credit can be approved.
Explore Leasing and Financing Options at Toyota South
Still trying to answer the question, "should I buy or lease?" When deciding between getting a lease vs. buying a car like a new Camry, think about your driving needs and budget. Explore our Toyota leasing and financing deals that'll answer the queries "car dealership specials near me" or "new car specials near me", and make the trip to our dealership near Berea to find your next Toyota car, truck, or SUV. Contact us with any questions you have in the meantime, and if you're looking for the Toyota employee discount, we have you covered.