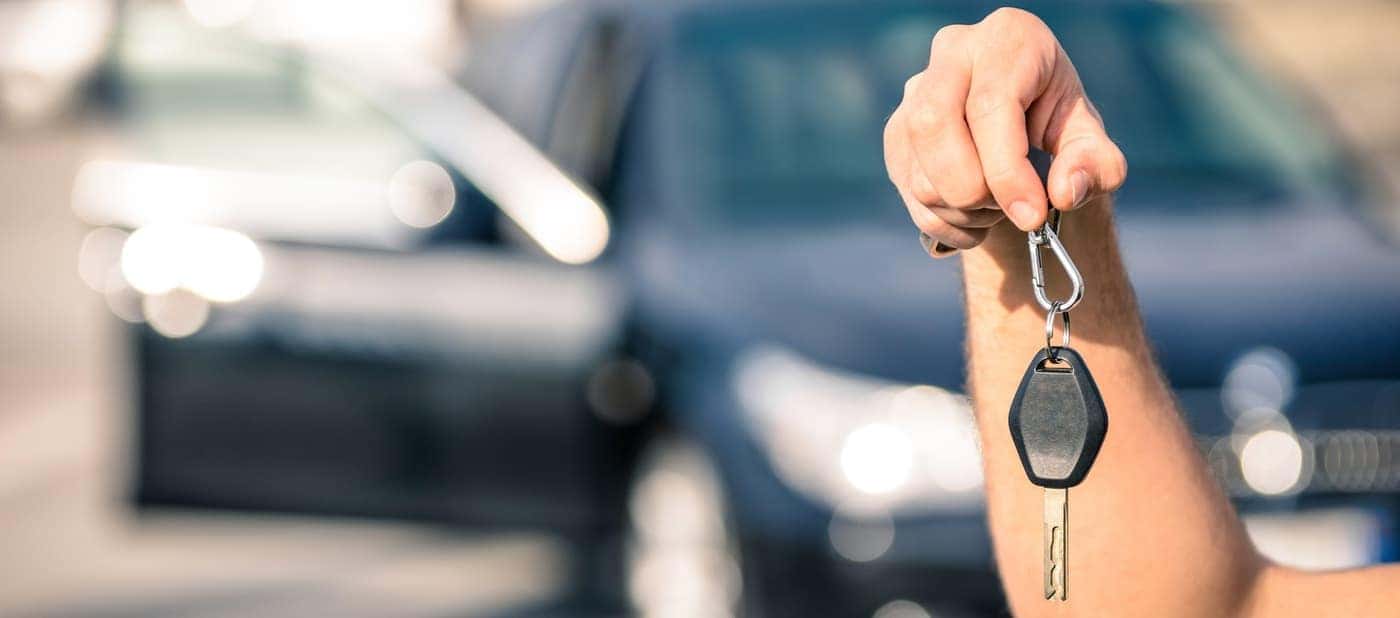 Want to know how to trade in your car? There are many benefits of trade-ins! For starters, you can get offers on your current vehicle without having to become a private party seller. If you're ready to visit Toyota South for a used or new Toyota car, truck, or SUV, you are probably searching the internet for, "How to trade in a car?" or "How can I get the best offer on my trade-in car?" The finance team at Richmond car dealerships like Toyota South has you covered with a list of trade-in tips! Below are just a few simple steps to follow so you can improve your chances of getting the best trade-in deal possible.
---
Get Your Trade-In Car's Value
Before choosing an offer, it's crucial that you know exactly what our vehicle is worth. This is why Toyota South offers a value your trade-in tool. What do you have to do? Submit your vehicle's:
You will also need to provide your name, e-mail, and phone number. Shortly after that, you will receive a report that details the local market supply, popularity, and the estimated value of your vehicle. You also have the option of using other tools like Kelley Blue Book® Value and Edmunds True Market Value® for additional research.
Get an Appraisal
After the research, it's time to get an appraisal on your vehicle. When you schedule an appraisal with us, we will examine the vehicle's condition, and consider our used inventory and whether we can sell the vehicle. We're here to help make your car-buying process as stress-free and efficient as possible.
We take pride in offering the incredible customer service while we work with you one-on-one to find the perfect vehicle for you at an unbeatable price. This includes offering the strongest deal on your trade-in.
Negotiate or Accept a Trade-In Offer
Once the appraisal is done, it's time to negotiate, or accept the terms, and close the deal. Most Frankfort car buyers will just pick the highest offer, and while that may seem like the obvious option, we have a few trade-in tips to keep in mind:
You can't negotiate with places like CarMax. Once they give you a trade-in amount, it can't be increased. There's usually a little wiggle room to negotiate at a dealership.
If you're upside down on your current auto loan and want to consolidate what you owe with the price of your new car, you'll have better luck at a dealership. CarMax will expect the difference between what's owed on your car loan and the car's worth.
Once you make a decision, you can finalize your trade-in for cash, or put the car's value toward buying a new car.
Learn More About Car Trade-Ins at Gates Toyota South!
If you have more questions about how to trade in your car or would like to schedule an appraisal, feel free to give us a call. While you're browsing our Richmond dealership, be sure to ask about our certified pre-owned inventory, see how our vehicles compare against the competition by comparing the Toyota RAV4 vs. Honda CR-V, or save with "new car specials near me". We can't wait to help you find your next vehicle!