What is Good Mileage for a Used Car?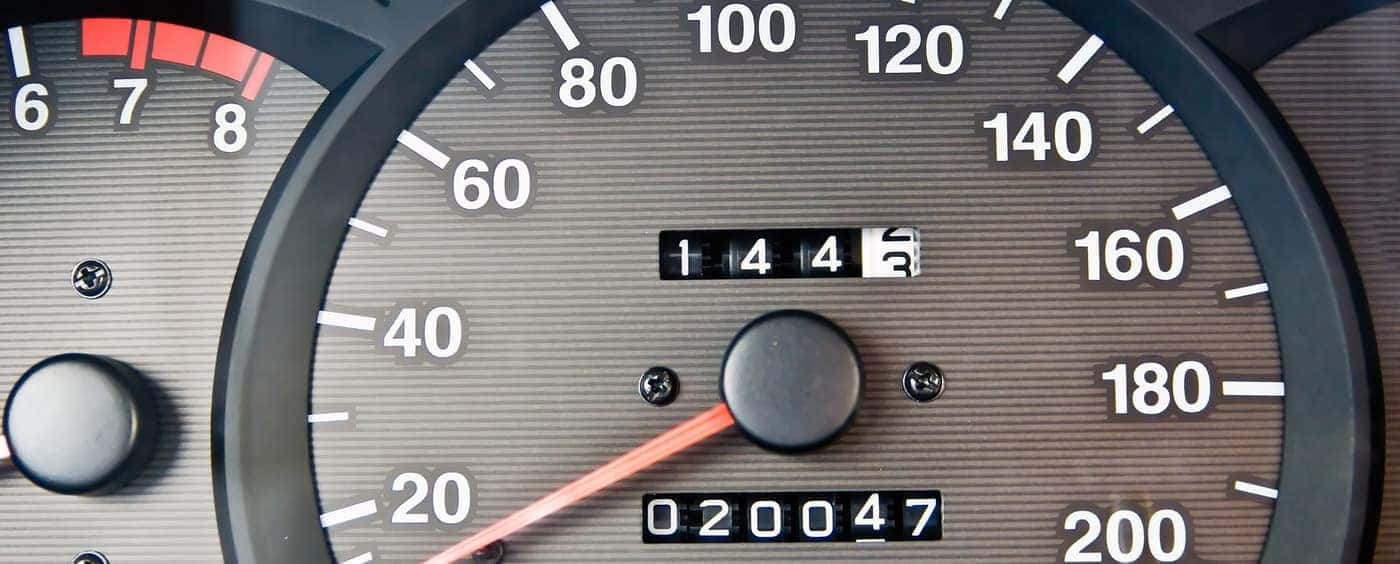 There's more to low mileage used cars for sale in Lexington than the number on the odometer. When you're shopping for a low mileage used car for sale, mileage is an important factor, but it's a bit more complex than that. Sometimes a car with over 100,000 miles might be the right deal for you. Keep reading to learn what's good mileage for a used car and how a used car with high mileage may be in better shape than a used car with lower mileage.
---
What is Considered High Mileage for a Used Car?
Here's a simple example of what is considered high mileage for a used car: Is there a difference between a 10-year old car driven 78,000 miles in Frankfort and a five-year-old car driven the same number of miles in Berea. Absolutely. While they have the same number of miles, the 10-year-old car would be considered a low mileage used car for sale. What is considered high mileage for a used car? The five-year-old car, because it was driven more than an average of 10,000 miles per year. The 10-year-old car was driven a lot in a very short period of time, which can add up to more wear and tear.
How to Make Smart Used Car Choices
Here are some other factors besides mileage to consider when choosing a used car:
Is the used car a certified pre-owned vehicle? If so, you will be buying a car that's undergone extensive inspections and refurbishing. CPO cars often include a warranty, making them a less risky purchase.
If you're deciding between similar cars with roughly equal mileage, opt for one made in the 2010s, which has improved technology that might make for a longer lifespan.
Check the previous owner's maintenance records.
Do your research and find out what model generations have fared best for the make and model you're considering. Kelley Blue Book, Edmunds, and J.D. Power are great resources.
Get a Vehicle History Report for an accurate history of collisions, repairs, police and DMV records.
Ask questions about where the car has been primarily driven. Highway miles versus city miles make a difference.
Learn How to Buy a Car with Toyota South
We love informed car-buyers who are shopping for low mileage used cars for sale at Toyota South! Check out our other car buying tips and learn the ins and outs of getting a great deal on a car that suits your needs.
More from Toyota South
Just like there are a variety of restaurants in the Richmond area for every taste, there are 2020 Toyota Corolla configurations for everyone at Richmond car dealerships like Toyota South. For Lexington drivers shopping for a new Corolla, we have the information you need to decide which Toyota Corolla configuration and which Toyota Corolla MSRP…

When properly equipped, the 2020 Toyota Highlander towing capacity is a max 5,000 pounds. If you're searching for a versatile midsize SUV that can tackle those tough jobs in Lexington – and look great out-and-about in Frankfort, we think you'll agree that it fits the bill! In the guide below, we'll take a look…

The 2020 Toyota RAV4 has received lots of stellar reviews from consumers and industry experts alike who have had the chance to test out the new Toyota RAV4. Car and Driver raved about the rugged styling and the plethora of standard safety technology features, while Edmunds enjoyed the off-roading capabilities of the 2020 RAV4…